Serving the Denver Metro Area and All of Summit and Eagle Counties, Including Vail Valley
Motorcycles may be fun and exciting, but their smaller size alone increases the risk of severe injury to a rider should a crash occur. When a crash happens, the operator of a motorcycle is much more likely to suffer severe or fatal injuries than is the operator of a standard passenger vehicle. There are dozens of motorcyclists killed every year in Colorado.
Nothing can reverse the damage and loss that a person injured in a motorcycle accident may suffer. However, there are legal recourses available to help injured parties and their families recover damages. Our experienced Colorado motorcycle accident lawyers at the law offices of Bloch & Chapleau, LLC are here for you.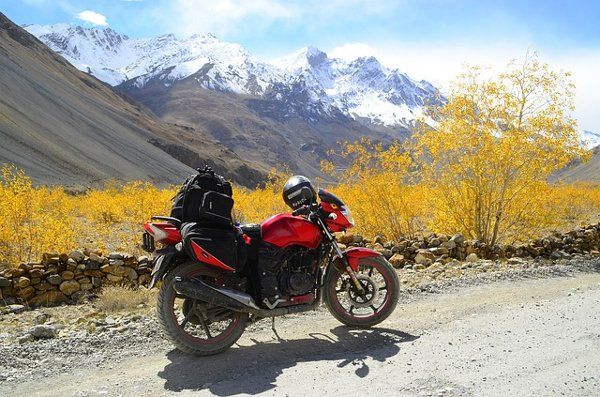 Recovering Compensation after a Motorcycle Accident
A motorcycle accident can result in serious losses to the motorcyclists, including disabling injuries that leave them unable to work, with high medical expenses, and perhaps with psychological harm as well. In some cases, motorcycle accidents are fatal. They take the life of a rider and leaving their family members with questions about what will happen next.
For those who have suffered serious injuries, or for surviving family members, one of the most pressing questions is: who will pay for damages?
In Colorado, the state's at-fault laws demand that those who cause accidents pay for them. This means that an injured rider will need to bring a claim against the at-fault party for compensation. Our attorneys will guide you through this process.
Proving Fault and Damages
When recovering your full compensation, you'll need to prove the fault of the liable party and all damages you suffered. Our attorneys put weight behind your claim. Not only do we provide you with the upper hand when it comes to negotiations, but we also work hard to gather the evidence you need. We will collect photographic evidence, witness statements, police reports, medical reports, and more to prove fault and substantiate damages.
Understanding Shared Fault and Motorcycle Accidents with Uninsured Drivers
Not all motorcycle accident claims are straightforward. Fault may be disputed, the at-fault driver may not have insurance, or the accident may be a hit-and-run. When any unique situations such as these exist, working with an experienced attorney is even more important.
Comparative fault laws in Colorado hold that if you are more than 50 percent at fault for your accident, you cannot recover compensation. However, if you are less than 50 percent at fault, you can still recover damages. Your compensation award will be reduced in proportion to your degree of fault.
In the event that the other driver cannot be found or the at-fault driver is uninsured, we will explore all potential sources of insurance, including your own coverage.
Contact Us Today for a Free Consultation
A motorcycle accident can change your life. If you've been hit, you have legal options available. To learn more about these options and start the claims process today, please call our talented Colorado motorcycle accident lawyers today to request your free consultation.