According to a fact sheet from the Colorado State Patrol and Department of Public Safety, fatal motor vehicle crashes are on the rise in the state. Between 2016 and 2017 so far, auto accident fatalities in Colorado have increased by more than 15 percent. While the rate of injury crashes has decreased slightly, there were still 2,462 nonfatal injury collisions in the state as of early September 2017. How many of these crashes resulted from government negligence? And when these collisions occur, can you sue the city and county of Denver for your car accident?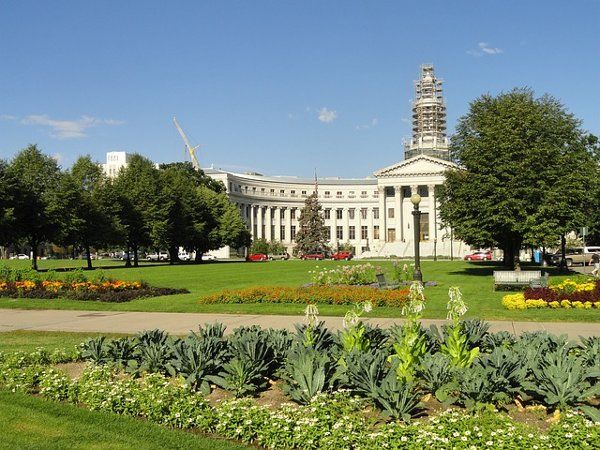 Understand the Colorado Governmental Immunity Act
The Colorado Governmental Immunity Act (C.R.S. 24-10-106) says that individuals cannot file claims against the city and county of Denver unless the claim involves government negligence and falls into one of eight different categories of "waivers." The relevant waivers for car accident cases include the following:
Motor vehicle owned or leased by a public employee or public entity that is driven in the course of employment;
Dangerous condition of any public building;
Dangerous condition of a public highway, road, or street; and
Dangerous condition of an area maintained by a public entity.
Car Crash Situations Where the City and County of Denver May Be Liable
Many traffic crashes in Denver happen because of another driver's negligence. For example, drivers may be distracted behind the wheel, or they may choose to recklessly ignore the safety of other motorists by speeding. There are many ways in which other drivers can be liable for a crash, and in most of these cases, it may not be possible to file a claim against the city and county of Denver. In other words, the government might not be responsible for the collision. But there are certain cases where the government may be liable for your injuries.
Common types of cases in which the "waivers" we mentioned above might apply can include but are not limited to the following:
Accident involving a Denver vehicle;
Crash involving a police car;
City and County of Denver's failure to properly maintain highways, streets, or roads in the area;
Government's failure to maintain a parking lot at a public building; and
City and County of Denver's failure to maintain traffic lights or other traffic signs.
Notice Requirements and Filing a Claim
If you do have a case against the City and County of Denver, you will need to follow specific notice requirements. First, it is important to recognize that you must write and file what is known as a "Notice of Claim" within 180 days of the accident under C.R.S. 24-10-109. That Notice of Claim must provide specific information, including a statement about the nature of the crash and the monetary damages that you are requesting.
Your Denver car accident lawyer can assist you in filing the Notice of Claim. Given the very short time window, it is important to seek legal advice as soon as possible.
Contact an Auto Accident Lawyer in Denver
If you think you may have a claim against the City and County of Denver for injuries you sustained in a motor vehicle collision, an aggressive Denver auto accident lawyer can help with your case. Contact Bloch & Chapleau, LLC for more information.