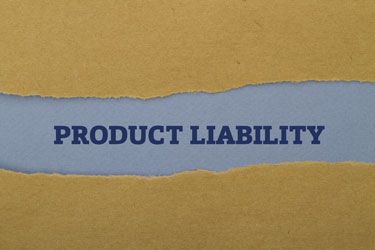 Skilled Product Liability Attorneys Representing Victims in Denver, the Vail Valley and Throughout Eagle and Summit Counties
When you buy a product, you have the reasonable expectation that you will not be injured because of a safety defect. Product designers, manufacturers, and marketers have a legal duty to ensure that all products that they are putting on the market are reasonably safe for consumers. Unfortunately, this does not always occur. In far too many cases, companies put profits over people and they rush unsafe and defective products out onto the market.
At Bloch & Chapleau, LLC, our Colorado product liability attorneys have the skills and experience required to hold these companies accountable for their misconduct. If you or a family member has been injured by an unsafe or defective product, we can help you get the full compensation that you rightfully deserve under the law. Please contact a member of our law firm today to get immediate assistance with your legal case.
You Deserve Full and Fair Compensation for Your Injuries
If you were hurt by an unsafe product, the negligent product designer or negligent product manufacturer should be held legally liable for your damages. But actually obtaining fair compensation can be difficult. You do not need to take on these big companies all alone. Our Colorado product liability lawyers can help you fight for the money that you deserve. This could include financial relief for:
Your medical bills;
All costs related to physical or psychological rehabilitation;
Other incidental economic losses;
Short-term disability;
Long-term disability;
Lost wages and loss of future earning power;
Pain and suffering;
Mental anguish;
Disfigurement or loss of limb;
Loss of life enjoyment; and
Wrongful death damages.
How Our Denver Product Liability Attorneys Can Help
Product liability cases are among the most difficult types of personal injury claims. These cases involve an intersecting web of complex federal and state regulations. Large corporations tend to fight these cases in an aggressive manner. Injured victims should always be represented by a qualified legal advocate who can protect their rights. At Bloch & Chapleau, LLC, our Colorado product liability lawyers will:
Comprehensively investigate your claim;
Secure and assemble all relevant documentation and evidence;
Use legal tools to get more information about the product. That includes the design, manufacturing, and product safety testing process, from the company;
Consult with expert witnesses, including product safety experts, industry experts, and medical experts;
Aggressively negotiate to get you a full settlement offer; and
If necessary, take your claim to court by pursuing a defective product lawsuit.
Contact Our Colorado Product Liability Attorneys Today
At Bloch & Chapleau, LLC, our Colorado personal injury lawyers have extensive experience handling product liability cases. If you or a family member was injured by a defective product, we can help. For a free claim evaluation, please contact our law firm now. We represent injured victims in Denver and throughout the surrounding communities, including in Adams County, Summit County, Eagle County, and Jefferson County.