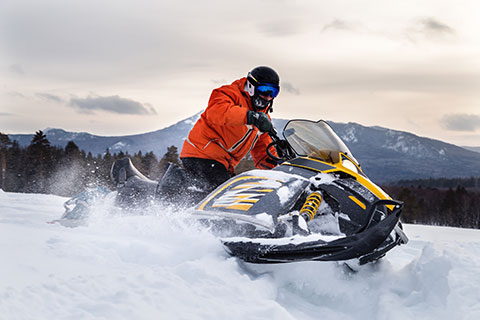 Colorado's beautiful, picturesque winter scenery is perfect for snowmobiles. These powerful machines allow you to explore places that are not accessible by car. However, snowmobile accidents and injuries can occur if other snowmobile drivers are not properly and carefully operating their machines.
Moreover, a snowmobile tour can become dangerous if the guide is inexperienced or reckless, or if the machine you were provided is not properly maintained. Many times snowmobile tour companies place their own profits above the safety of their guests.
Bloch & Chapleau has experience handling snowmobile accident cases that occur while riding, or as a result of, a snowmobile accident. We have obtained substantial monetary awards for our clients in these types of cases. There are many issues that arise in a snowmobile accident case, especially if you have signed a waiver of liability. You therefore need an experienced and aggressive snowmobile accident attorney to handle your case.
Call Bloch & Chapleau if you have been injured as a result of a snowmobile accident. Our experienced snowmobile accident attorneys will provide a free consultation to determine your legal rights. We have offices in the Vail Valley, Frisco, and Denver to assist you with your snowmobile accident case.