Serving the Denver Metro Area and All of Summit and Eagle Counties, Including Vail Valley
Every day, Colorado is the location of hundreds of personal injury accidents. They come in varying types and severity. If one of these accidents or incidents were to befall you or a member of your family, do you know:
How you would pay your medical expenses?
Who would provide for your needs and the needs of your family?
How you would meet daily living expenses, especially if you are not able to work?
30 years ago, Joseph Bloch founded the law firm of Bloch & Chapleau with an emphasis on providing personal and aggressive representation. Mr. Bloch's mission is to prevent insurance companies from taking advantage of injured victims.
Trent Ongert, a partner at the firm, spent five years representing insurance companies before joining Bloch & Chapleau. He is uniquely familiar with the insurance industry's strategies and tricks.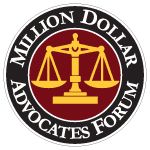 Bloch & Chapleau LLC, your Colorado personal injury law firm, can help you find meaningful answers to these and other questions. We'll help you file and pursue a personal injury claim for the compensation you deserve. If your injuries and losses are the fault of another person's poor decisions, you may be entitled to a monetary judgment to help address your physical, mental, and emotional needs.
Examples of Personal Injury Accidents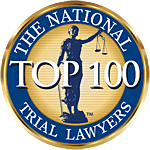 Bloch & Chapleau has recovered millions of dollars in verdicts and settlements for our clients. Mr. Bloch is one of the few attorneys in Colorado who has obtained a jury verdict against an insurance company for outrageous conduct in LaCerra v. State Farm. Mr. Bloch is also one of the only attorneys in Colorado to have a jury award punitive damages against Vail Resorts in a chair lift injury case, Aarons v. Vail Resorts.
It is important to choose a law firm to represent you that has considerable experience in helping a variety of personal injury clients. At Bloch & Chapleau LLC, we have assisted individuals hurt or harmed in:
Ski and recreational injuries:
While skiers assume some risk of injury whenever they hit the slopes, this does not absolve lodges, guides, and owners of ski facilities of responsibility. When these entities do not explain the risks of skiing, or when they do not have adequate safeguards in place to ensure novice skiers do not inadvertently wander into dangerous areas or to warn all skiers of hazards like long falls, they can – and should – be held to account for their inaction.
Car, truck, and motorcycle accidents:
Motor vehicle accidents are common. Wrecks can cause traumatic brain injuries, broken bones, spine and neck injuries, and a host of other serious injuries that can take weeks or months to heal, if at all. The chance for serious injuries increases when vehicles of different sizes and weights collide with one another, such as a passenger car and a large commercial truck.
Slips and falls:
Property owners who do not keep their properties safe and free from hazards (or, at the very least, who do not warn guests and other invitees of dangers present on the property) can be held responsible for the cost of injuries that result from a guest or invitee being injured in a slip and fall, trip and fall, or other similar accident.
Nursing home abuse:
Nursing homes that do not protect residents from physical, sexual, or other abuse or exploitation at the hands of other residents or employees can cause the abused resident to experience considerable physical, emotional, and financial harm. Bloch & Chapleau LLC can help injured residents and their families seek justice.
Product liability:
Manufacturers of products must ensure that the products they sell to consumers are free of defects, are not unnecessarily dangerous, and contain appropriate warnings to alert consumers of the risks posed by the product. When a manufacturer does not take this responsibility seriously and an injury results to a customer, that customer may have a valid claim for compensation against the manufacturer.
Wrongful death:
The sudden and unexpected passing of a loved one can leave you and your family reeling – emotionally and financially. A wrongful death suit filed in Colorado will not bring your loved one back or lessen your pain and suffering. However, it can give you the financial resources you need to pay your loved one's final expenses and move forward.
Contact Your Colorado Personal Injury Attorney Today
When you are injured, you only have one opportunity to recover the money for which you are entitled. Contact Bloch & Chapleau LLC today by calling toll free (303) 331-1700 or by completing our online contact form. We handle these cases on a percentage fee basis, so we only get paid if you do.