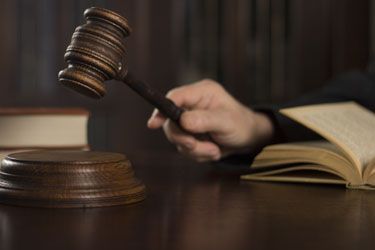 Colorado Divorce Attorney Assisting Clients with Property Division in Denver and throughout Colorado
Getting divorced is difficult no matter what the circumstances might be, and the division of marital property is often one of the most contentious aspects of any divorce. When you are going through a high net worth divorce or a divorce in which you and your spouse have complex assets, it is extremely important to have an experienced Denver asset division lawyer on your side. An advocate at Bloch & Chapleau, LLC can assist with the complicated financial aspects of your divorce.
Understanding Equitable Distribution in Denver, Colorado
When you file for divorce in Denver, Colorado, the court will divide marital property, which includes both assets and debts from the marriage. It is important to be aware that only marital property is divisible. In other words, assets or debts that are classified as "separate property" are not divisible through a divorce.
The court will divide marital property according to a theory known as "equitable distribution." This means that property will be divided between the spouses in a manner that is fair, or equitable, to both of the parties. In some cases this may mean that the property is divided equally between the spouses, but it is important to understand that equitable does not mean equal. For some married couples, dividing the property equally between the spouses could be the fairest way to distribute assets and debts of the marriage, but this usually is not the case.
Classifying Marital and Separate Property
How does the court classify marital property and separate property? Under Colorado law (Colo. Rev. Stat. § 14-10-113), marital property includes any asset or debt acquired by the spouse after the marriage unless one of the following is true:
Property was a gift intended for only one spouse;
Property was inherited by only one spouse;
Property was acquired through exchange for separate property (such as property acquired before the marriage, or property acquired through an inheritance after the marriage);
Property was acquired after a decree of legal separation; or
Property is excluded from "marital property" through a valid premarital or postnuptial agreement.
Unless one of the above is true, property acquired after the couple got married is presumed to be marital property even if it is titled to only one party.
How Will a Denver Court Divide Marital Property Equitably?
When Denver courts divide property according to the theory of equitable distribution, they take into account "all relevant factors," which include but are not limited to the following under Colorado law:
Contribution of each spouse to acquisition of the property;
Contribution of a spouse as homemaker;
Value of property set apart to each spouse;
Economic circumstances of each spouse at the time of property distribution;
Increases or decreases in the value of each spouse's separate property during the marriage for marital purposes; and
Depletion of each spouse's separate property during the marriage for marital purposes.
Contact a Denver Asset Division Attorney
Are you going through a divorce or planning to file for divorce in Colorado? An asset division attorney in Denver can help to ensure that you receive your fair share of marital property. Contact Bloch & Chapleau, LLC to learn more about the services we provide to clients in Denver who are getting divorced.