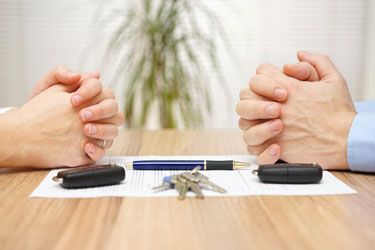 Are you thinking about filing for divorce in Colorado or have already begun this process? We know that you have questions about alimony and how it works. Under Colorado Law (Colo. Rev. Stat. Section 14-10-114), alimony is known as "spousal maintenance." In Colorado, spousal maintenance is awarded in situations where it is deemed appropriate by the court. It can also be awarded in situations in which "a spouse needs support and the other spouse has the ability to pay support." In other words, alimony is not awarded to one spouse based on fault in the marriage. It's awarded when the court decides the financial circumstances of the marriage and its dissolution warrant a spousal maintenance award.
When is Alimony Appropriate Under Colorado Law?
First, in order for spousal maintenance to be awarded, one of the parties must request it. Then, the court takes into account a number of different factors to decide whether spousal maintenance is appropriate, including but not limited to:
Gross income of each of the parties;
Marital property distributed to each of the parties;
Financial resources of each party;
Reasonable financial needs as it was established during the marriage.
There is no single factor that is dispositive, and the court handles each situation on a case-by-case basis.
How is the Amount of Alimony Calculated?
Colorado statutory law has guidelines for determining the amount of alimony. This is the case so that it is a streamlined and more objective process. When the parties' marriage has lasted for at least three years and they have a combined gross income of $240,000 or less (or a combined gross income that is at the uppermost limits of child support obligations), then the court calculates the amount of the award like this:
Amount = 40 percent of the higher income party's monthly adjusted gross income, minus 50 percent of the lower income party's monthly adjusted gross income.
Example: The higher-earning party has an adjusted gross income of $8,000 per month. The lower-earning party has an adjusted gross income of $4,000 per month. The court will take 40 percent of $8,000 (or $3,200) and subtract 50 percent of $4,000 (or $2,000), making the spousal maintenance award $1,200 per month.
Duration of the Maintenance Award in Colorado
When the marriage lasts at least three years but not more than 20, then statutory guidelines apply to determine the duration of the award. There is an extensive table in the statute that sets forth the duration of the award based on the number of months of marriage. For marriages that last longer than 20 years, the statute clarifies that the court can either award maintenance for a duration in the statute equivalent to at least 20 years of marriage, or it can award it for an indefinite amount of time.
Contact a Colorado Divorce Attorney
Do you have questions about alimony or spousal maintenance? You should discuss your situation with a Colorado divorce lawyer as soon as possible. Contact Bloch & Chapleau, LLC today for more information.