Divorce is hard. It is emotionally draining, financially difficult, and in some cases, can take many months to complete.  You are putting your life, your children, and your livelihood in the hands of a judge. Receiving an erroneous trial result is not acceptable.  Bloch & Chapleau, Cates, Ongert, LLC's experience in litigating complex divorce cases makes it uniquely positioned to handle divorce appeals. Appealing a court judgment is a different process than litigating a trial, and a successful divorce appeal requires detailed understanding of law, court rules, and the intricate facts of each case, as well as the ability to write persuasively for the appellate court.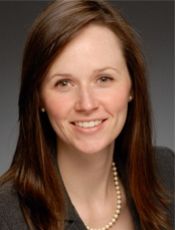 Sara M. Cates is a Partner/Member at Bloch & Chapleau, Cates, Ongert, LLC, and has been at the firm for over 13 years.  Sara Cates practices exclusively in divorce and family law cases. Mrs. Cates manages complex and high-asset divorce cases from intake through trial. Her experience allows her to identify key issues and recognize potential errors of law that may need to be resolved at the appellate level. Mrs. Cates' knowledge of every step of her cases gives her an advantage when arguing flawed judgments to an appellate court. Her experience with complex divorce cases allows her to masterfully argue issues prone to trial court error. Mrs. Cates' skills, attention to detail, and expertise make her the ideal representative for your divorce appeal.
Call Bloch & Chapleau, Cates, Ongert today at 303-331-1700 to speak to Sara Cates about your divorce and family law appeal.